Lot for Sale in Batangas City, Batangas
Vacant Lot in Camella Azienda Batangas
The wait is over! Camella Batangas City is finally offering lot-only purchases in selected blocks. When you own a piece of Camella Batangas City, you get the following benefits and privileges:
Enter the village anytime and enjoy all the wonderful amenities (basketball court, club house, playground, swimming pool if available, etc.)


Lock the current price for good and invest with the least monthly payment. Watch the value of your investment grow every quarter of the year!


Upgrade to a Camella house and lot package or build your own house with your contractor in the future.
Property value rises as we approach 100% village completion. This is the best time to invest and become a lot owner. We have a very limited inventory of lots. Contact us now while supplies last!
We also have lot-only offerings in many cities in Luzon, Visayas and Mindanao. If you want to check lots in other Camella subdivisions, please visit our Lots for Sale Search Page or contact us for assistance.
Property Summary
Total Contract Price: ₱ 3,691,000 ($66,649*)
Status: Available
Lot Area: 110 sqm (1,184.03 sqft)
Location: Alangilan, Batangas City, Batangas, Philippines

How to Buy
1. Reservation Fee: ₱ 20,000 (online payment if living abroad)
2. Down Payment starting next Month: ₱ 17,789 for 30 months at zero interest rate
3. Bank Financing beginning Month 31: ₱ 18,569 / month assuming 5.88% interest rate

Note(*):
The USD figures assume a 55.38:1 exchange rate last 11/24/2023. The exact USD equivalent will use the conversion rate at the date and time of the actual payment which is in Philippine Pesos. We accept over-the-counter and online payments. Official Receipts will be issued after every transaction.

Price was updated on October 16, 2023.
---
Lot is available in 9 of our village(s). Price and lot size will vary.
110 sqm Lot Only Investment Schedule
Simple as 1-2-3, tax-inclusive with no hidden charges
Pay the reservation fee of ₱ 20,000. Payment can be made over the counter or via our online facilities.


After 30 days, pay the down payment for 30 months starting at ₱ 17,789. Please contact us and we'll provide a detailed schedule.


After the downpayment period, pay the monthly amortization of ₱ 18,569 under bank financing (assume 5.88% interest rate; actual interest will depend on bank's package). Bank application through our accredited banks is on us--it's hassle-free. Congratulations!


Updated: October 16, 2023
Let's discuss this investment in detail via Zoom, Viber or WhatsApp! If you are abroad, we can schedule a virtual appointment at your most convenient time. Our contact numbers are +63 977 819-6554 or +63 917 583-6391.
VICINITY MAP
Contact us to schedule an actual or online house viewing!
Village Location: Alangilan, Batangas City, Batangas, Philippines
Camella Batangas City Location Map and Establishments
Upscale community in an ideal location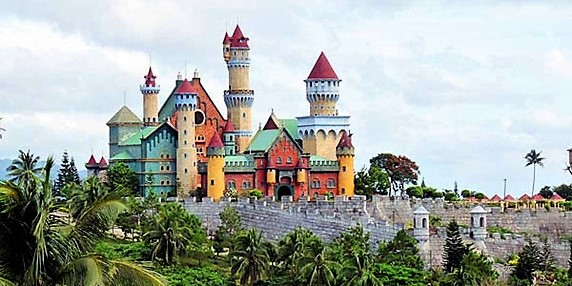 JUST 1 HOUR FROM METRO MANILA!
Camella Batangas City is located in Barangay Tinga Labac, Batangas City near San Jose-Ibaan-Batangas Road. Traveling from Metro Manila to the subdivision will only take 1 hour via SLEX and STAR Tollway. The STAR Tollway Batangas Exit is 3.5 kms from Camella Batangas City. The exclusive subidivision is 5 minutes away from the national road where you will find many known commercial establishments. In Camella Batangas City, you will have a good balance between nature and urban living at a very affordable price. It is also ideal for those studying or working at Batangas State University, which is just 10 minutes away.
Lot Model Unit Open House
Take the first step in buying your own home! Call us now and we'll take you to Camella Batangas City for free so you or your representative can see how beautiful and affordable our houses are. Best of all, we'll ensure that you avail of our latest promos so you can buy your house in Camella Batangas City under the best deal!
LOCAL AND INTERNATIONAL HOTLINES (ZOOM PRESENTATION CAN BE ARRANGED)
ENTRANCE GATE SECURITY
Security requires visitors to be accompanied by at least 1 sales personnel. If you wish to go straight to Camella Batangas City and view our model houses, please call us. We'll gladly give you directions on the road and assist you on site.



Camella Batangas City HOUSES

Properties for Sale in Batangas City by Camella Homes

Please contact us for the latest discounts and pricing.
Hotlines: +63 977 819-6554 / +63 917 583-6391
Viber/WhatsApp/WeChat: +63 977 819-6554



Village Address: Camella Batangas City is located in National Road, Barangay Alangilan, Batangas City, Batangas, Philippines.

Camella Homes also has projects in the following location(s):
1. Barangay Santiago, Malvar, Batangas, Philippines
2. Barangay San Miguel, Santo Tomas, Batangas, Philippines
3. Barangay Alalum, San Pascual, Batangas, Philippines
4. Barangay Tibig, Lipa City, Batangas, Philippines
5. Barangay San Roque, Santo Tomas, Batangas, Philippines
6. Barangay Buli, Taal, Batangas, Philippines
7. Barangay Calitcalit, San Juan, Batangas, Philippines


The developer shall exert all efforts to conform to the specifications cited herein.
The developer reserves the right to alter plans, as may be deemed necessary, in the best interest of the developer and the client.
SITE NAVIGATION
/

Home
| camella batangas city | location | houses for sale | rfo | lots for sale | condominiums | steps in buying | bank financing | contact us | privacy policy | terms of service | search | all properties |