Camella Batangas City House and Lot
House and lot for sale in Batangas City from 1.4M up!
HOUSES FOR SALE IN BATANGAS CITY
STARTS AT P1.4M
Welcome to Camella Batangas City! Now you can own a house and lot in Batangas City near Batangas State Univeristy at very affordable prices!
Camella Batangas City is in a convenient area where you are close to essential estbalishments such as SM City Batangas which is only a 15 minute drive via San Jose-Ibaan-Batangas Road and then through Gov. Antonio Carpio Road, and only 25 minutes away from the Port of Batangas via Diversion Road. Camella Batangas City is also just one hour away from Alabang via SLEX and STAR Tollway.The City of Batangas City is bound by major roads such as the San Jose-Ibaan-Batangas Road, President P. Laurel Highway, Gov. Antonio Carpio Road and STAR Tollway. Being at the center of major roads makes Camella Batangas City one of the most sought ought places for people who want to unwind and relax from the bustling city life while staying close to both nature and urban lifestyle spots.
Houses and lots in Camella Batangas City are now available for sale starting at 1.4M!
Featured Properties in Batangas City

Grande Houses
₱ 11,796,000
₱ 59,343
₱ 10,963,000
₱ 55,153
EasyHomes Series
₱ 7,645,000
₱ 38,460
₱ 6,889,000
₱ 34,657
₱ 7,255,000
₱ 36,498
₱ 5,898,000
₱ 29,672
₱ 5,356,000
₱ 26,945
Lot Only (110 sqm)
₱ 3,691,000
₱ 17,789
Vista Land Condominiums
Condo for Sale in Batangas City
Camella Batangas City House and Lot
Camella Batangas City has a wide selection of beautiful Italian-Mediterranean-inspired house models for you to choose from. The contemporary architectural design, materials and finishing of each house are intended to complement the nostalgic environment that feels comfortable, homey and yet familiar.
All house models in Camella Batangas City have either a built-in or optional balcony where you can take pleasure in having early morning coffee or late night get-together and enjoy the sunrise or sunset.
Designed to accommodate your family and friends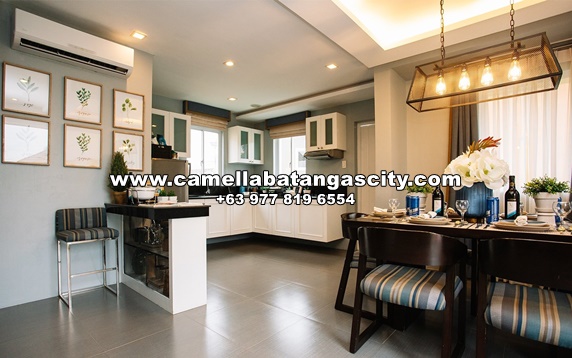 The interior of every house model in Camella Batangas City has been carefully designed to accommodate the needs of your family--for today and in the future. Every house in Camella Batangas City is designed to provide the needs of your family. We made sure that your house is as comfortable and spacious as you want it to be. Your future home will have at least 3 bedrooms, 2 toilets and baths, and a space for your car. The wide kitchen and dining room are well laid out for gatherings and parties. High ceilings and many windows installed to allow the fresh air to enter and cool your beautiful home.
Bedrooms in Camella Batangas City houses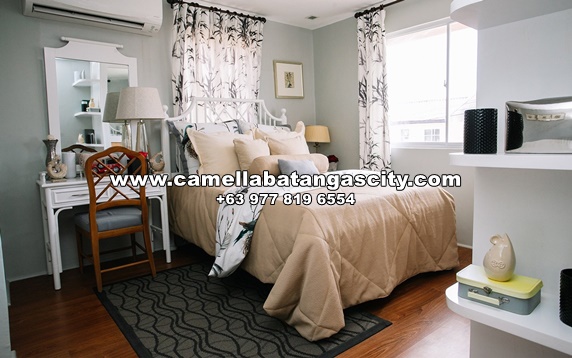 In Camella Batangas City, house models have two storeys and at least three bedrooms for the comfort of your family and friends. The artist in you will enjoy designing the best layout of your house. For each floor, toilet and bath is conveniently situated to accommodate a full house. Let your inner artist shine and enjoy designing each room according to your preferences. In Camella Batangas City life is what you want it to be!